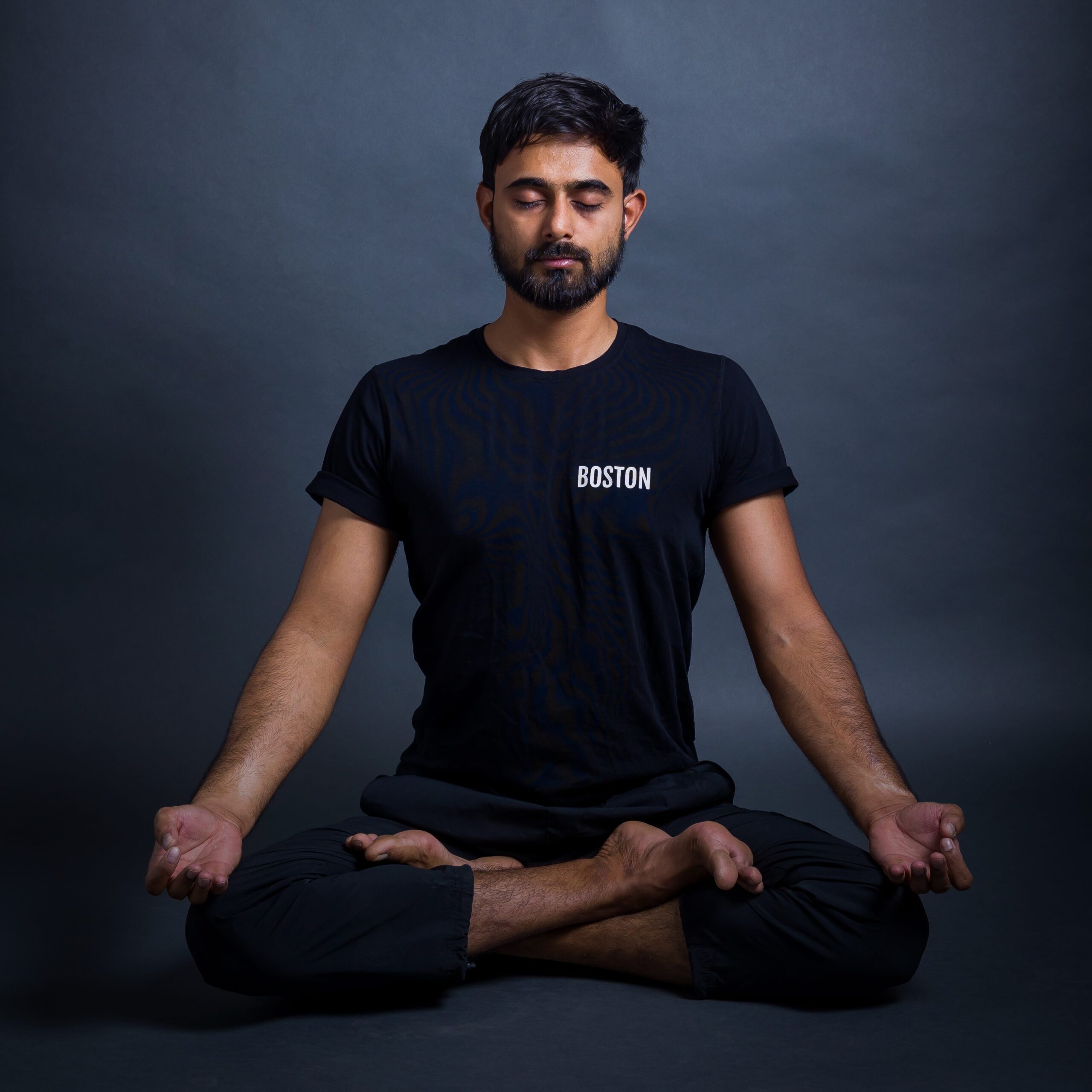 Shubham Tomar
"I started Yog at an early stage of my life as I used to suffer from physical ailments like bronchitis infection and sinus. Yog helped me immensely and I found it very relaxing.
It really gave me a better understanding of myself and so much more in life."
Shubham has a Masters in Yoga Science and has done his RYT 200 hours from Sivananda institute. He loves to share his passion for the science of yog with his students.
Shubham currently teaches at our in-person studio in Baner and conducts workshops on Arm balancing.
Eva Jagtap
"Not everyone is made the same, hence every workout has to be custom made" is Eva's ethos when it comes to her clients.
Eva conducts our online cardio and strengthening sessions. She is a weight training expert and conducts functional and athletic training. Eva is also a certified yoga instructor.
Sumegha Kumbhar
Yog…defines me, transforms me and teleports every element of my being to another cosmos.
Yog for me is beyond the mat, beyond the miraculous physical changes and the profundities of space. Yog for me beautifully embodies spiritual & physical metamorphosis every single day, helping me accept and cope with not just my flaws , but being amenable towards every form of existence thriving around me.
In a nutshell, Yog has been my sous chef ever since my first encounter with it , helping me make lemonade whenever life threw lemons !
Sumegha is certified in Hatha, Pilates, Power Yoga and Yog therapy. She currently teaches on our online platform.
Sonal Chowdhary
Sonal Chowdhary is a Holistic Nutrition Consultant specializing in weight management, sports, and clinical nutrition. She is a certified Ayurvedic Nutrition Consultant and a Medical Yoga therapist. She is also a Certified Holistic Cancer Coach from the Centre for Advancement in Cancer Education, Richboro, PA USA.
She is an exercise prescriptionist from the American College of Sports Medicine-approved Exercise Science Academy.
She has also authored two books titled "Traditional Recipes for Pregnancy and Motherhood" and "Ayurvedic Kitchen"
She takes an integrative approach to wellness and consults her clients through the online digital medium and has also been featured as a guest speaker in various corporates and colleges as a health educator.